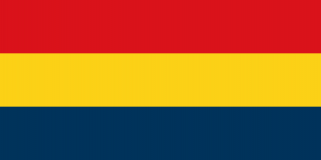 Carloso (Spanish: Carloso), officially the Federal Republic of Carloso (Spanish: República Federal de Carloso),  is a sovereign nation and a state of the ACSN  located in the Mid-Western ACSN on the main content. Its mainland is bordered to the southwest by the Carlossian-Bankampari Strait, to the north by Lolloh and Rynagria, to the east by Lenehen and to the southeast by Shalum.
Because of its location, the territory of Carloso was subject to many external influences since prehistoric times and through to its dawn as a country. Carloso emerged as a country in the 17th century, following the 60 Days War between Spain and Englandin the area now known as New Carlingford. It was an important source of influence to other countries during the early modern period, when it became a regional superpower.
Carloso is a democracy organised in the form of a parliamentary government. It is a hugely developed country with the highest average GDP per capita in the ACSN, and incredibly high living standards, including the highest quality of life index rating in the region.
History
Prehistory and pre-Spanish and English arrival